This site is no longer updated.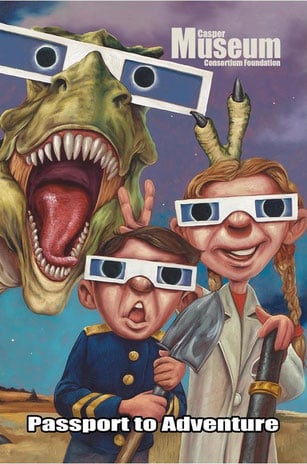 Pick up your FREE Passport at any museum in the Casper area. Visit 6 of the 13 by August 31st and you will be eligible to win a Grand Prize Package featuring all the fun things to do in Casper year round! Support your museums this summer and take your family on an adventure!
Special thanks to our sponsors: The McMurry Foundation, Bart and Liz Rea, The City of Casper, and The United Way of Natrona County.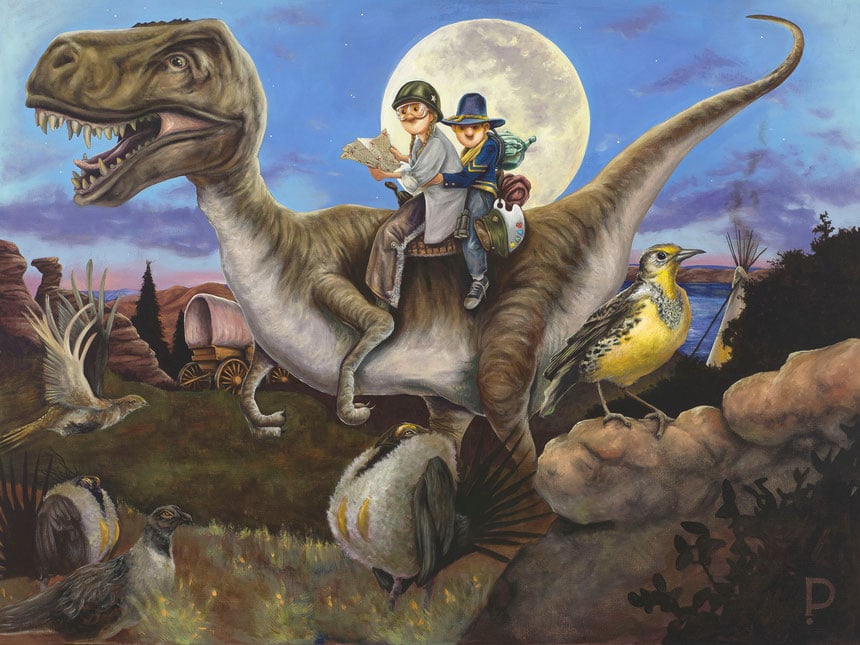 Can you find the items that represent each museum?
Look at this fun scene created by Zachary Pullen, renowned artist from Casper. All nine museums in the Casper Museum Consortium are depicted in this painting: Casper Planetarium, Fort Caspar Museum, Historic Bishop Home, National Historic Trails Interpretive Center, Nicolaysen Art Museum, Tate Geological Museum, The Science Zone, Werner Wildlife Museum, and the Wyoming Veterans Memorial Museum.